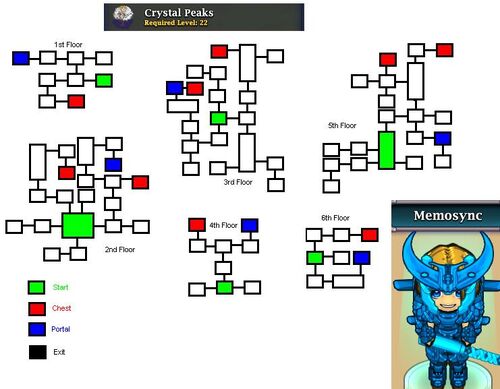 Crystal Peaks
Dungeon surrounded by mountanious ice-capped regions and filled with frozen lakes and some good resources. You can either go skiing in here or catch monsters as pets!
Info:
Green - Start
Red - Chest/Treasure
Blue - Portal
Black - Exit/End
Notes:
There is a boss called 'Flutter' on the last floor, it is an Elder Eye Guy.
Ad blocker interference detected!
Wikia is a free-to-use site that makes money from advertising. We have a modified experience for viewers using ad blockers

Wikia is not accessible if you've made further modifications. Remove the custom ad blocker rule(s) and the page will load as expected.