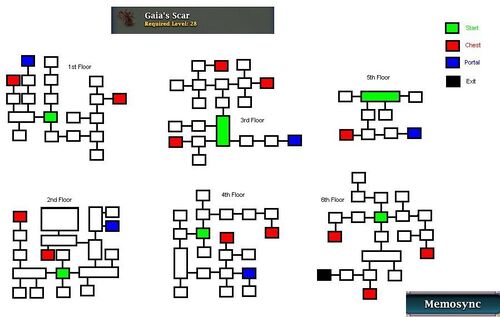 Gaia's Scar
Desolate and deserted dungeon. Rumors have it that it was deserted because of the war of the elemental spirits which left it 'scarred' , parched and void of all what was once was beautiful, hence the name...
Info:
Green - Start
Red - Chest/Treasure
Blue - Portal
Black - Exit/End

Boss:
Ad blocker interference detected!
Wikia is a free-to-use site that makes money from advertising. We have a modified experience for viewers using ad blockers

Wikia is not accessible if you've made further modifications. Remove the custom ad blocker rule(s) and the page will load as expected.