Ad blocker interference detected!
Wikia is a free-to-use site that makes money from advertising. We have a modified experience for viewers using ad blockers

Wikia is not accessible if you've made further modifications. Remove the custom ad blocker rule(s) and the page will load as expected.

                                         Welcome to the Mini Heroes Wiki
                               This Wiki is all about the MMO Castaway game, Mini Heroes. This includes
Pets, Armour, Weapons, Spell Types, Spells, Enemies and Dungeons
An all new multiplayer, adventure game experience. Battle monsters and explore dungeons with friends.
Raise pets and Craft over 1000 unique items!.

BEFORE STAR EDITING OR ADD ANY PAGE TO THE WIKI
                KEEP IN MIND THIS SIMPLE RULES
Do not Spam comments or questions.
Do not publish anything rude or inappropriate.
Do not edit other user's profile pages.
If you have a question, leave a message on somebody's Message Wall
Do not criticise anyone's posts. Politely tell them what they did wrong.
And finally, have fun Editing the Wiki!
                                             News and Updates from @MiniHeroesGame:
Categories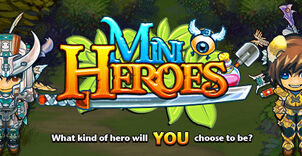 Defence Skills: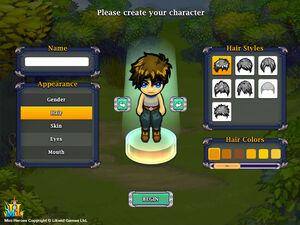 Armors

Accesories

Materials


External Links: